Focus Point of Sale – POS
Digital wallets and mobile payment processing have made life for stores infinitely easier. But many mobile payment processors are difficult to scale as small businesses grow and large enterprises look for comprehensive management of all their stores. Focus POS bridges the gap between disruption and stable growth.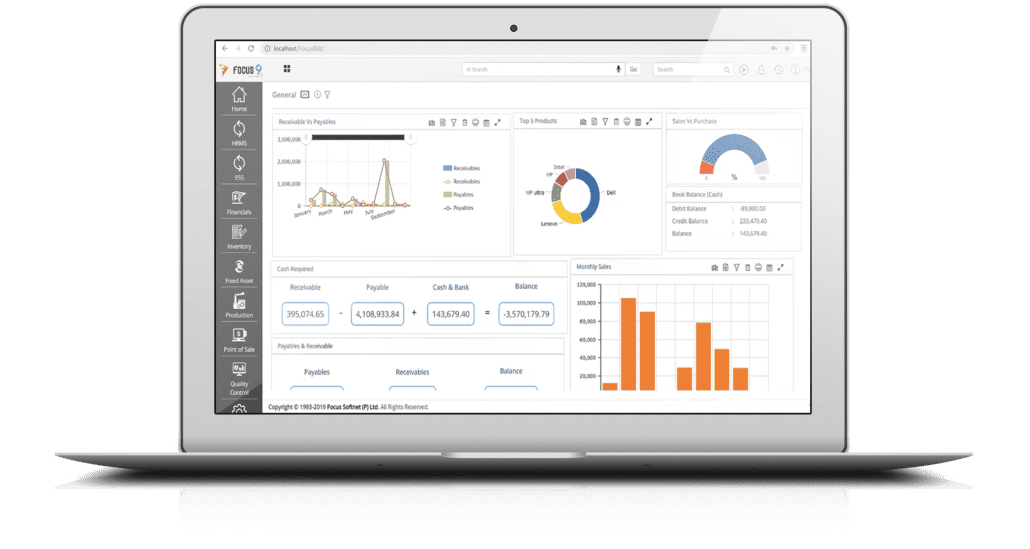 Easy-to-use POS software by SharpBrains
Business operations have been significantly simplified by the rise of digital wallets and mobile payment processing. However, many mobile payment processors become unwieldy when small companies expand and significant corporations want centralised control over all of their outlets. Focus Point of Sale fills the gap between industry upheaval and steady expansion.
Focus POS is yet another state of the art solution from Sharp Brains, a reputable corporate applications company known for creating innovative & intuitive technological platforms for enterprise administration. Focus POS is a cloud as well as on-premises point-of-sale (POS) system designed for any retail and distribution companies from supermarkets, trading, cash & carry, gifts and novelties to cafes, fast food joints to speciality shops.
Point of Sale Software – POS 
Focus Point of Sale POS is a reliable retail management software solution for any retail business, ensuring fast, secure transactions & maximum profitability. AI and voice powered cloud solution with advanced security features, mobile capabilities and easy to implement.
Operating System: "Windows", "OSX", "Android", "IOS"
Application Category: "Business"
Get in touch for free consultation